Stillwater Area HighSchool Homecoming - pony pride
We've got the spirit… Yes we do! The Stillwater homecoming committee painted the town red in celebration of SAHS Homecoming Week - including our LEB Stillwater Office.
Lake Elmo Bank sponsored the money booth at the Stillwater Pony Homecoming Carnival Friday night just before the homecoming football game and another Pony win.
#ponyspirit#communitycommittment#homecoming
Community.
Thanks to everyone who showed up for our 25th annual Community Day event. And thanks to our amazing employees who host the entire event!


What an event!
1,000 hot dogs.
865 bags of chips.
1200 ears of corn.
38 gallons of ice cream.
30 bingo games.
Unlimited amount of fun!
Stuff the Bus - School Supplies for our community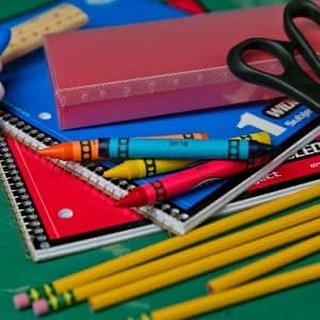 Thanks to our LEB employees and customers, we collected more than $1,700 in school supplies for kids in our community who may need a little extra help filling their school supply lists.
Thanks to our employees and customers who donated more than $4,800 and 800 pounds of food to our annual Food Drive Campaign. Together with FSBT our two community banks raised more than $26,000 and 1,400 pounds of food. Community banks working together for our community.



LEB team Polar plunges for MN special olympics
Our LEB Team of caped super heroes dipped in Carver Lake on March 20 as they raised more than $6,000 for MN Special Olympics.
LEB warms the holidays with community drive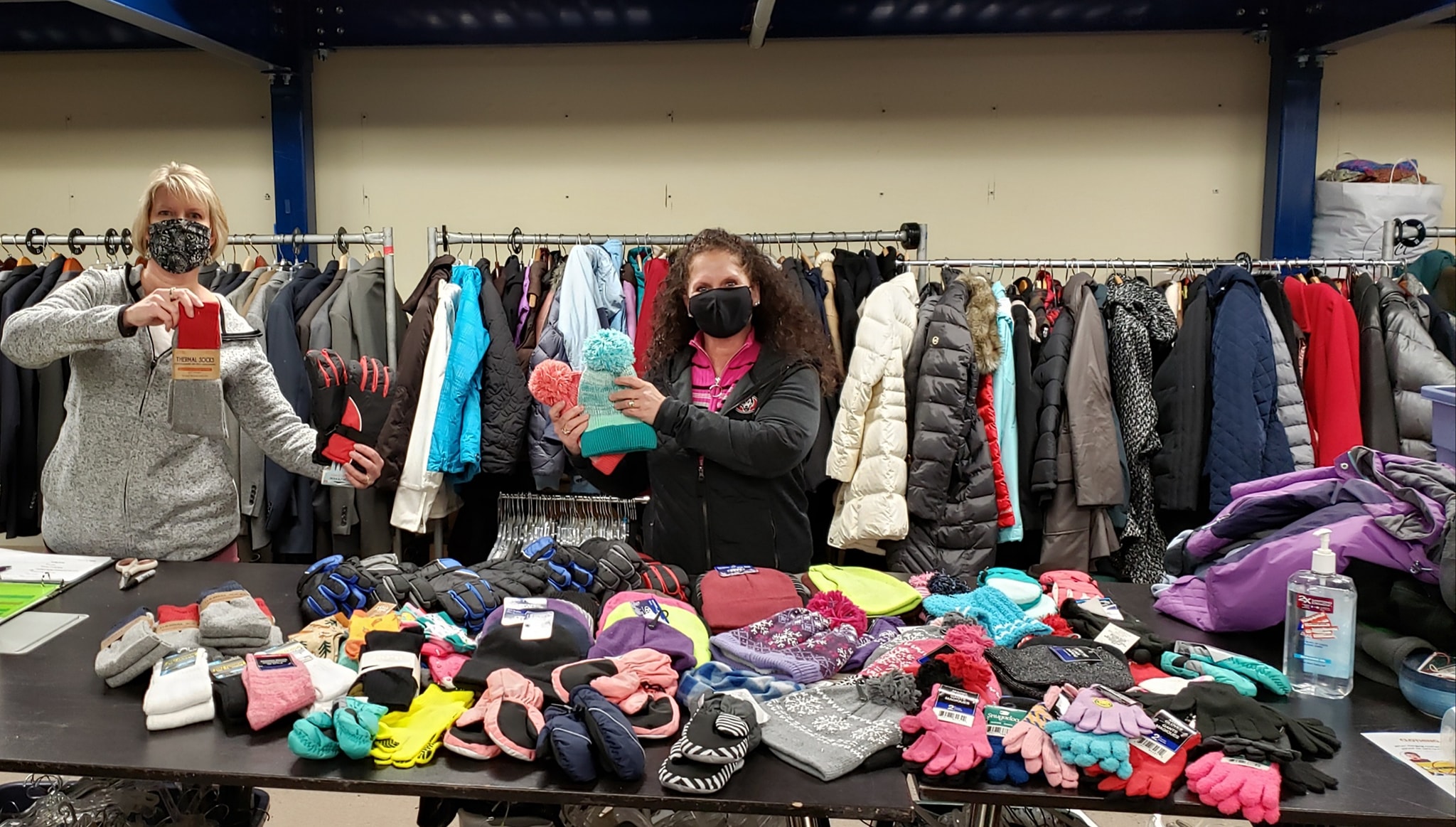 Our customers and employees generously donated 172 pairs of mittens and hats to Valley Outreach during our 2020 Warm the Holidays community drive. 
Pictured - Tracy Maki, Executive Director Community Thread and Julie Groess, LEB employee.
2020 LEB Employee United Way Campaign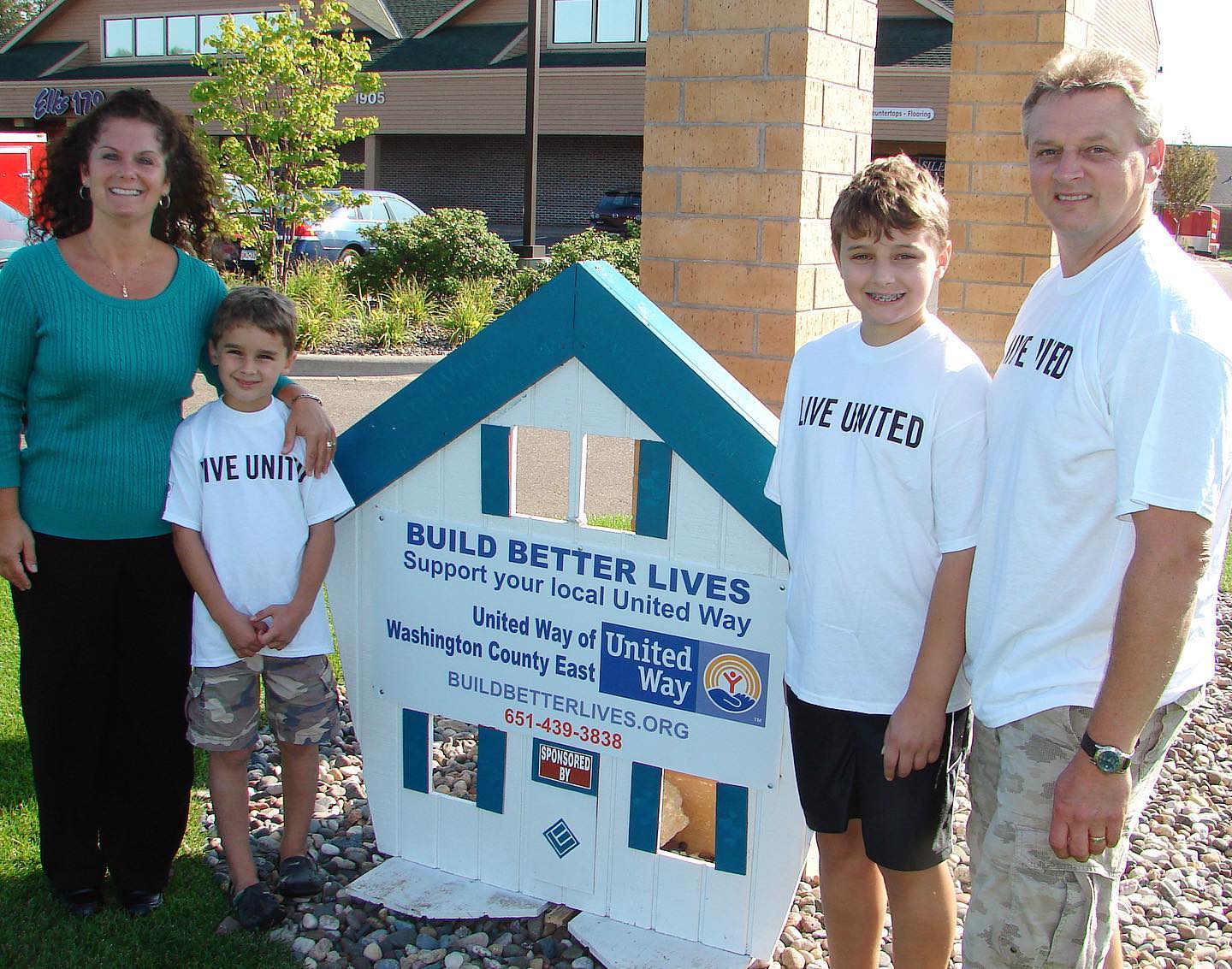 Lake Elmo Bank has a long tradition of partnering with our local United Way thru employee campaigns, corporate sponsorships and employee volunteerism.  Our 2020 campaign raised more than $10,000 for our local United Way.
Pictured -  LEB employee Julie Groess and family. Her son, Jake is also on staff at our Stillwater Office.
LEB employees pour wine for a good cause
Our employees volunteered with St. Croix Vineyards this fall, serving wine samples to guests.  All money raised went directly to Community Thread's Holiday Hope Program
Pictured - Sam Jorgenson, Megan Raleigh & Renae .
employees pack meals with Meals from the heart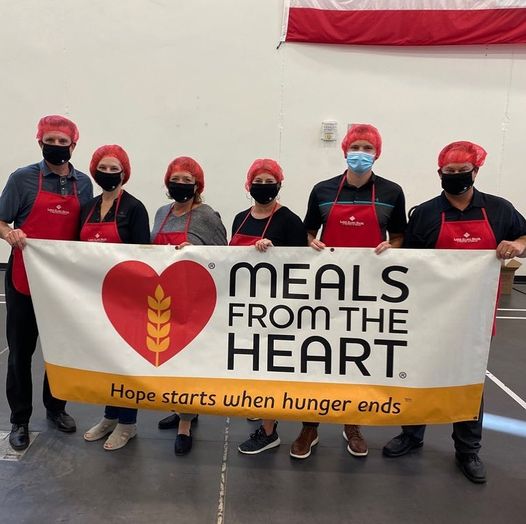 Our Lake Elmo Bank team packed 2,328 meals in just 30 minutes for our local food shelves. LEB participated in a business community meal packing event this past fall.
Pictured - Ryan Benson, Kris Young, Chris Clark, Deb Raleigh, Nate Mears and Dan Raleigh.
LEB Participates in community Food drive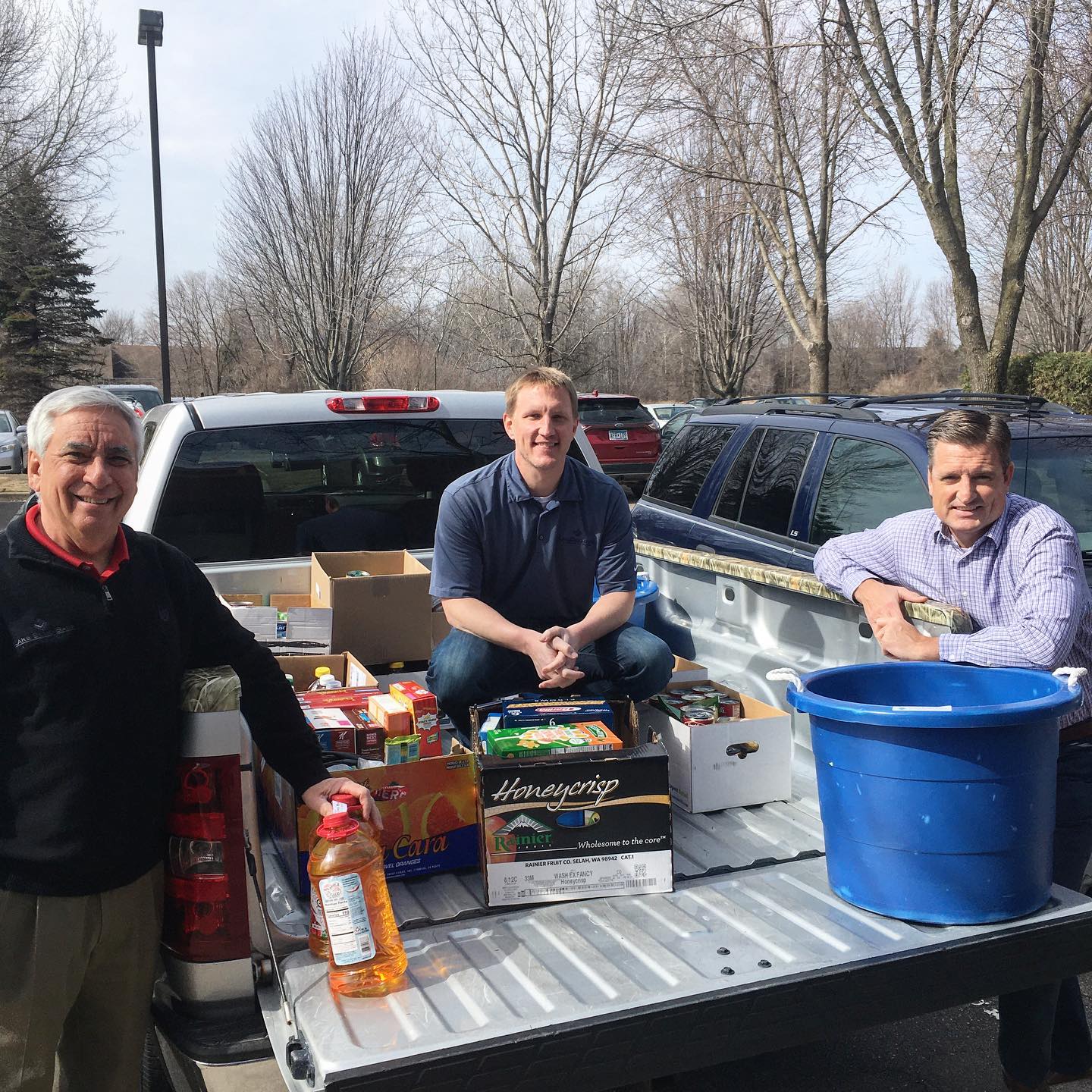 Thanks to our LEB employees and customers, we donated just under $10,000 and over 600 pounds of food collected to Valley Outreach's Food Shelf. The annual Food Drive Campaign which runs for the entire month of March was cut in half due to COVID-19 restrictions. Sincere thanks to all who donated, those who boxed and those who delivered
Pictured - Mike Mazzara, Jesse Hedinger and Ryan Benson.